Gonzalo Rubalcaba: "Denying my art to my own people is out of place"
Gonzalo Rubalcaba: "Denying my art to my own people is out of place"
Interview with one of the main exponents of Cuban jazz in the world, from his confinement in Miami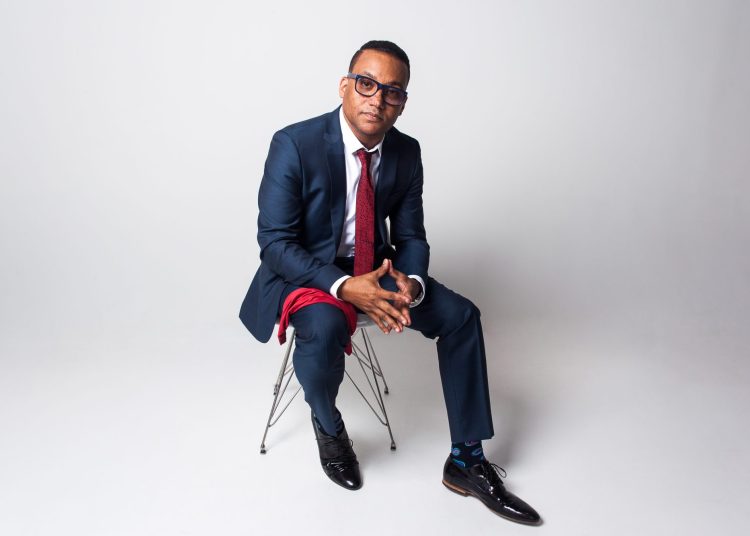 The news was a bombshell in Havana. Jazz star Dizzy Gillespie, visiting Cuba to participate in the International Jazz Plaza Festival in 1985, approached a young Gonzalo Rubalcaba on the stage of the Parisien hotel, to invite him to the concert he would give the following night. The musician, barely 17 years old, was surprised and after that a horizon of infinite possibilities opened up in his career.
Gonzalo is today, along with Chucho Valdés, one of the main exponents of Cuban jazz on the world circuit. The musician left Cuba more than 30 years ago and his career quickly rose to the pinnacle of jazz. With several Grammy Awards and major collaborations in the jazz world, Rubalcaba was preparing to embark on a new world tour with singer Aymée Nuviola, but the project was postponed due to the coronavirus pandemic.
From his home in Miami, where he lives "just about 4 minutes away by car" from his colleague and friend Chucho Valdés, Rubalcaba has spent almost 3 months in confinement with his family. He has used this time to finish the album Viento y tiempo, which he recorded with Nuviola, and to carry out other priority projects in his career.
"There are many things in my way of life that have not changed. I have very specific customs when I'm at home and practically immovable hours. I have my time to get up, to work in the morning, and an itinerary of everything I'm going to do during the day, which is linked to projects I'm working on, either directly with the piano or in the field of composition. In the afternoon I go out to do my exercises. None of that has changed. Of course I have been at home because we lead a rather family life. There are things that have been lacking, such as socializing a little. Incidentally, it's not that I'm the typical person who socializes a lot. But the possibility of going for a walk, going to a theater, to a restaurant, whatever you do as a family, disappeared," Rubalcaba tells this journalist via online from Miami.
The musician analyzes the pandemic's impact on many people and musicians around the globe. "The tours, concerts, all the professional commitments that I had agreed to disappeared. There was no talk in any case of canceling them, but of postponing them. Summer for us is the most important stage of the year because it's when most work is done and all jazz festivals around the world are held. There are also concert cycles in theaters. All that has stopped. And that situation has multiple consequences for the artists, both economic, artistic, and psychological in some cases. There are people who the only thing they have done in their life is to go on stage and do their job. Now, after 50, 60 or 70 years they will be more than six months without doing this on a mandatory basis, not by their own decision. That brings disorders in many areas of human behavior. It's not normal. Man is not designed to be caged. To be hidden. Even physical contact with people has had to be avoided. This has an impact that will vary according to the personality of each person, their spiritual state, their emotional capacities. Many people almost live at their workplace, they live on planes, traveling. In many cases, the family has taken a back seat. That is the way of life of millions of people in the world. Now they have to resume a way of life that was practically lost and bond more with the family, they have to resume communication with their loved ones. And I imagine that in some cases it has been dramatic because those things are not learned overnight."
For Rubalcaba, the way in which the return of art is being approached after the hardest months of confinement is completely wrong. "For us music and arts professionals, it is a bit troubling how the reopening is being addressed. Culture is the last of the fields to open. I'm referring to the programming of the theaters, of everything linked to culture. I think it's a mistake because I don't believe culture has a decorative function in society, but an essential one. On the other hand, if the world of culture is the last to open, it will also be the last to recover from all the economic damage it is suffering. If artists don't go on stage, they can't live off their work. It is unfortunate that the economic aspect has to be mentioned so much, but it is a reality.
"I've heard comments that affirm that playing from home, and doing concerts online will be the way in which artists will be relating to the public, which will remain for the future. I think it is a mistake to think that way. That isn't the foundation of what we know as a concert. It isn't the natural way to establish a concerted relationship because for that there must be an audience. We can't think that this is the only way that will exist. It seems absurd to me."